Good afternoon my dear friends! I am here to show you a quick tutorial for making a fabric Christmas ornie, using clip art!
First, let me let you know, I am clip art challenged, so I will not go as far as to tell you how to do the setting up for the printing of these. It would be lame at best and I am still learning! The clip art is from Primsy Doodle Designs!
Here is step one:
When you have set up your clip art in whatever program that works for you, print them out on muslin fabric. Iron muslin with a piece of freezer paper attached to the back, and make sure it is cut to a standard sheet of paper size. Make sure there are no lose threads to catch inside your printer. Set your printer on iron on transfer paper. Print it out. I made 4 on one sheet of fabric. Cut using a big enough edge for seam allowances.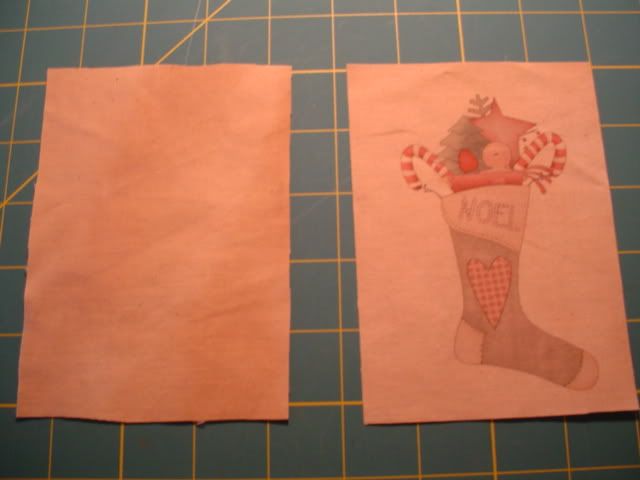 Next cut a piece of ribbon to sew in to the ornie, as shown, so when you turn it right side out, it will be on top, as a hanger.
Pin the back to the graphics on the inside, with the ribbon situated as you would like.
Sew leaving an opening at the bottom for turning and stuffing. Turn RSO, and stuff, not tight, just enough to make a pillow. Sew up the bottom, and woolah, you have an ornie ready for the tree, and also, a quick ornie to make for craft shows as well as gifts!
I will admit, my picture taking leaves a lot to be desired today! I will get better ones to show, as soon as I get all of mine made up!
Blessings, Sue